Main Page
Chokra's Origins
Laugh A While
Freeware
Celebrity Pics
Cyber Journey
Quotes
Your Corner
Site Owners Pic
WELCOME TO KHATARNAK CHOKRA'S SITE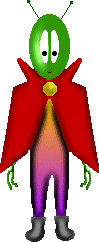 Hello Surfer. So you finally made it here, huh? Well, I'm pleased to see ya. For those who came in late, I am an Indian version of James Bond. ("The name's Chokra....Khatarnak Chokra...") My task is to move around the World Wide Web and get you the best that it has to offer RIGHT HERE. Since you have nothing better to do than to visit silly webpages like these, I guess I'll make your stay worthwhile.

On this site you can expect to find a few things wacky, a few things straight, some surprises and, oh yes, free goodies you didn't know the Internet has to offer. Who knows, if you dig deep into this website, you might actually find something useful! But don't bet on it, hehehe. So, whaddya waiting for? Put yer car into cyberdrive, grab your mouse with glee, and start clicking!!

Hey, don't fall for my cute and innocent looks, okay... I can be really wild at times. Can't say I didn't warn ya...

Read about my history and origins here.


You can send me your feedback on this site by clicking here.

This site is best viewed at a display resolution of 800 X 600. In addition, for optimum results it is also recommended to have a smile on your face.

Site Concept, Design & Content Amit Rai
Copyright © 2001 All Rights Reserved